baofeng
Program your Baofeng Radio over Bluetooth, Wirelessly
Honestly, I'm not sure why we didn't see it sooner. A company called TIDRADIO has came out with a device and smart phone app to wireless program your Baofeng radio (and several others) with Bluetooth. The best part of all of this is no more weird driver issues, and you don't need to lug a laptop around just to program your radio over an interface.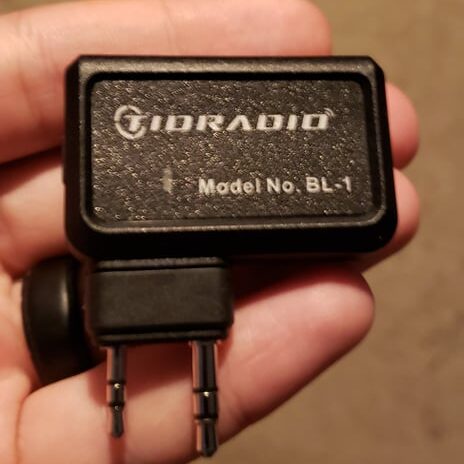 It comes with a USB charging cable that you can use with any 5V USB phone charger. Once it's charged you just plug it into your radio as you would a regular programming cable.
The Odmaster APP
The magic happens within the Odmaster app. iPhone users can download it here. Android users can grab the apk from here. But on android you must allow apps from unknown sources. The app gives you the ability to connect multiple TIDRADIO Bluetooth programming devices. Once you open it, you connect your programmer, select your radio model, and you're off to the races. From there you can read data from your radio, save custom lists of preset data.
Baofeng UV-5R
Baofeng UV-82
Baofeng 888S
TIDRADIO UV-5R
TIDRADIO UV-82
TIDRADIO UV-5R Pro
TIDRADIO F6
TIDRADIO F9GP
TIDRADIO 777S
RIDRADIO 777
TIDRADIO 66
RIDRADIO H6
TID V2
That's All really.
You can buy one of these tools from amazon here. At the time of speaking, they are listed for $19.99 USD. I was a little skeptical at first. I had never heard of the company. But after receiving the product, I'm pleased. I do hope they add support for more radios in the future.